V/A - SUN BLITZ @ Blitz Studios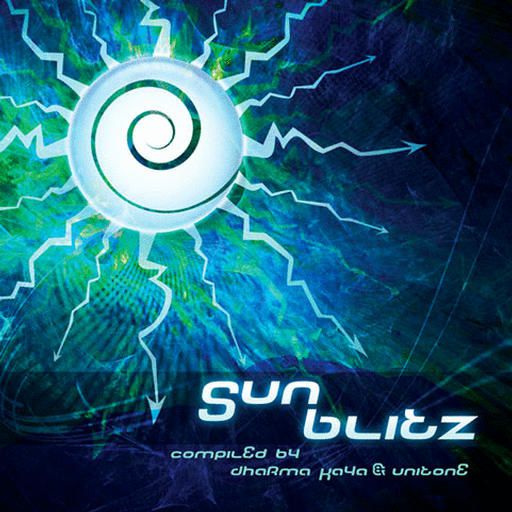 Blitz Studios who brought you such globally recognized releases as 'Vostok1...
...Samadhi VS Fungus Funk' and 'Sulima - Time Shift' combine their psychedelic efforts with Sun Station who brought you the infamous 'Mental Suggestion' album by Manifold The end result is a fresh and enchanting compilation of twilight and early morning psytrance, appropriately titled SUN BLITZ. This exclusive CD features some of the best new artists as well as already known psy gurus from Russia, Slovakia and Israel.

SUN BLITZ contains pretty much everything that any DJ, listener or dancer alike can demand from a quality modern psytrance compilation. Strofaria's powerful fast-paced morning, Sulima's brilliant misty dawn, Pan Psychic's dreamy near-sunrise, Luminexia's groovy awakening hour and Pantomiman's freak funk are only some of the things you can expect from this killer new VA.

Compiled by Dharma Kaya and Unitone SUN Blitz aims to please both the dance floors and the home sound systems and this original VA works splendidly in a club or just as well outdoors. There is no doubt that this diverse compilation is really one of a kind! It is not restricted to just one style, instead it successfully covers all of the sub-genres, yet it still expertly sticks to its main twilight morning theme!

Play it, listen to it, meditate to it or dance your socks off - SUN BLITZ has it all Check it out!

Style: Psytrance

Released: t.b.a.

tracklist:

FRYING SAMPLES - supernova
PANTOMIMAN - nekojiru-so
LUMINEXIA - psy driver
STROFARIA - a light in the dark
RAHATMAHATIX - tesla
COSMIC IRON vs SULIMA - little miss mekanika
SULIMA - optical fraud
PAN PSYCHIC - out there
TIMEFLUX - horizon
SONIC ELYSIUM - clepsydra

Link: www.theblitzstudios.com